Touch Newsletter #258
Welcome to the Touch Newsletter #258. Announcing The Digital Archive of Tapeworm – a repository for audio from out-of-print cassettes on The Tapeworm. The first four recordings – by Philip Jeck, Oren Ambarchi, UnicaZürn and Jim Haynes – are available to download now. The series will grow at random intervals over the next months…
Jana Winderen is co-author of a paper published in the journal Science, and featured in The Guardian and on BBC Radio 4. More information on this important work can be read below.
Dale Cornish's new release is "Thug Ambient Remixes". Available to preorder on digital and cassette, it features reworkings by Blademir, Soft Pink Truth, Perc, Object Blue, Grischa Lichtenberger and Xela. Further details below…
Journalists Kristoffer Cornils and Thaddeus Herrmann have commenced on an ambitious new series for Das Filter titled "Jóhann Jóhannsson – A User's Manual". Each major work by the Icelandic composer will get its own monthly review or roundtable. The first piece focusses on Jóhann's debut for Touch, "Englabörn", twenty years after its initial release. Read on dasfilter.com
"Long Wave 9.6", titled "Doldrums" and hosted by Mike Harding and Bana Haffar, broadcasts today, Friday 12 February at 2PM PST on Dublab, Los Angeles. The broadcast features Fennesz, ELEH, Earth, Stone, Scelsi, Druss, Von Bingen, Parmegiani… Listen in on dublab.com. The full series is archived at mscharding.net
---
The Digital Archive of Tapeworm
A repository for audio from out-of-print cassettes on The Tapeworm, available from datworm.bandcamp.com
DAT#01 – Philip Jeck – "Spool". Originally released on 1 August 2009 by The Tapeworm as TTW#01 in a cassette-only edition of 250 copies. A subsequent edition of 100 copies, to celebrate our first label night at Cafe OTO, was released on 19 September 2009.
DAT#02 – Oren Ambarchi – "Amulet". Originally released on 6 January 2014 by The Tapeworm as TTW#65 in a cassette-only edition of 150 copies. Overwhelming public demand necessitated a second edition of 100 copies, which were presented in a clear shell and released on 20 January 2014.
DAT#03 – UnicaZürn – "Omegapavillion". Originally released on 22 April 2016 by The Tapeworm as TTW#84 in a cassette-only edition of 150 copies. An additional 50 artists copies, with a black shell, were manufactured.
DAT#04 – Jim Haynes – "Shortwave Radio Recordings On MiniDisc (2001-2012)". Originally released on 11 December 2020 by The Tapeworm as TTW#137 in a cassette-only edition of 100 copies.

Explore The Digital Archive of Tapeworm on Bandcamp
---
Jana Winderen in The Guardian and on BBC Radio 4
Research, led by Professor Carlos M. Duarte, distinguished professor at King Abdullah University of Science and Technology (KAUST), who featured on "Spring Bloom in the Marginal Ice Zone", has been published in the journal Science. The global prevalence and intensity of the impacts of ocean noise is eye-opening; since the Industrial Revolution, humans have made the planet, the oceans in particular, noisier through fishing, shipping, infrastructure development and more, while also silencing the sounds from marine animals that dominated the pristine ocean.
The paper includes an audio piece by Jana Winderen – also one of the co-authors of the paper – "Composition for the Ocean Soundscape of the Anthropocene", including recordings made in oceans around the world and is featured in The Guardian and on BBC Radio 4's "BBC Inside Science" programme.
---
Dale Cornish
"Thug Ambient Remixes"
CARLY#09
Digital and cassette, releasing 25 February 2021. Original tracks composed and performed by Dale Cornish. Mastered by Phil Julian. Preorder "Thug Ambient Remixes" on Bandcamp.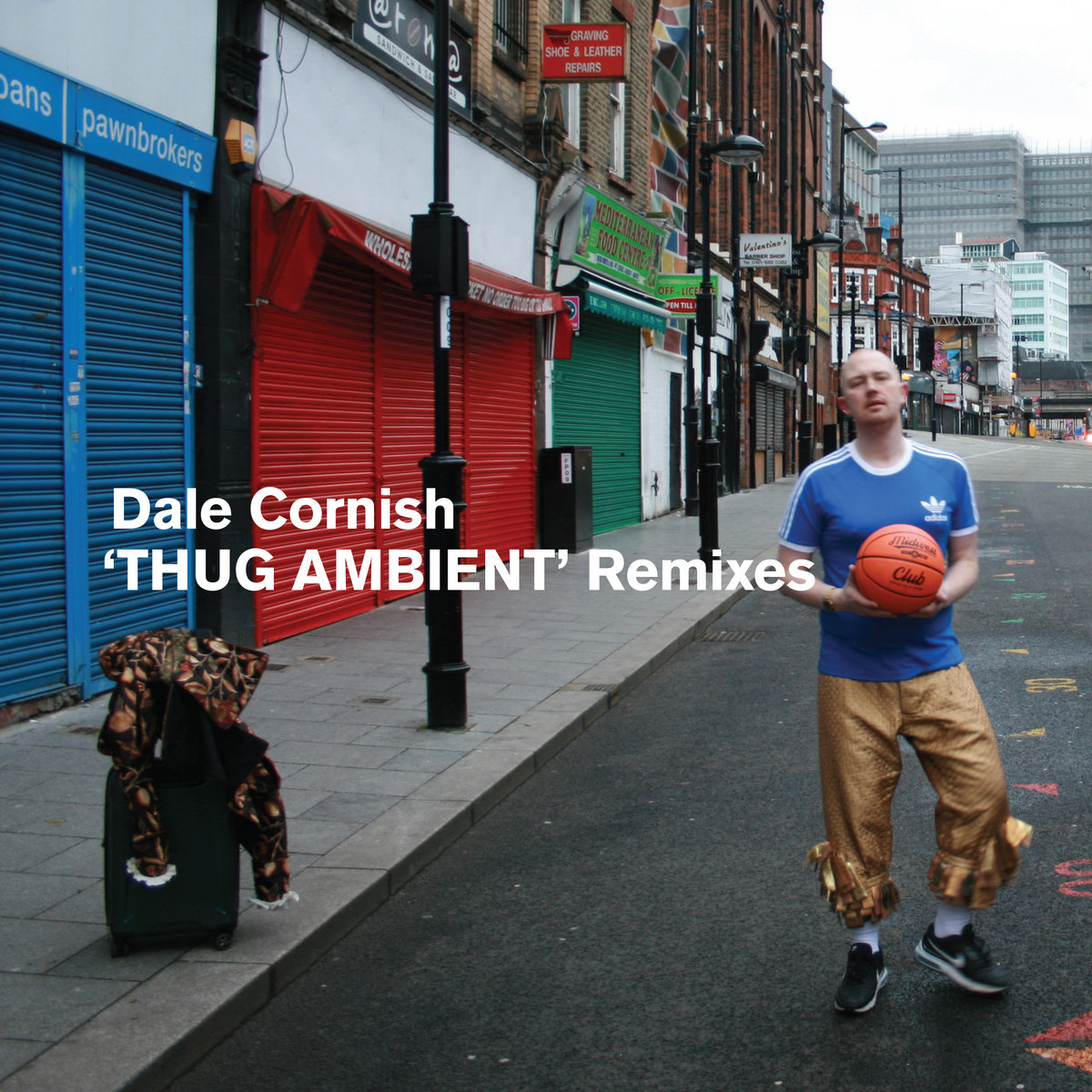 1: Reconstruct (Begin The Begin) (Blademir's Is This Masculinity? Remix)
2: Nag (Soft Pink Truth Nagulator Remix)
3: Hawaii (Perc Remix)
4: Six Wall (Object Blue Remix)
5: Suomi (Grischa Lichtenberger 0520_12_dale q7_recs_-6db Remix)
6: Somewhere Better (Xela Remix)
The six "Thug Ambient Remixes" are to be premiered one at a time on the given dates below… Dale Cornish writes: "Here are some words about six remixes of a popular album from 2020… 11 February – Happa kicks off his new Blademir alias and this EP with his full throttle remix of 'Reconstruct (Begin The Begin)'. Screaming speaker stretching brutality of the highest order. 16 February – Soft Pink Truth delivers a cannibalistic remix of 'Nag'. Dedicated to the legendary Nag Nag Nag, where this kind of behaviour would not have batted an eyelid. 18 February – Perc delivers a propulsive, kerosene clean version of 'Hawaii'. Heavy like a tank, precise like a rocket. 23 February – Object Blue delivers another technically sublime and joyous turn with a remix of 'Six Wall'. "We now go live to the honey comb". 24 February – Grischa Lichtenberger reconfigures 'Suomi' into a desolately beautiful landscape. Bruegel Hunters In The Snow 2021 Redux. 25 February – Xela, in their first solo and remix outing for around a decade, waves us goodbye with a Berlin after-hours version of "Somewhere Better". Hashtag emotional poppers bangers. We thank you for your attention."
Preorder "Thug Ambient Remixes" on Bandcamp.
---
"Touch: Displacing"
V33:50
Touch: Displacing is a new subscription project where the focus falls on longer-form compositions, to be released on a monthly basis over the coming year and featuring artists for whom duration is a key feature of their work. It follows on from Touch: Isolation which covered the first lockdown period in the UK.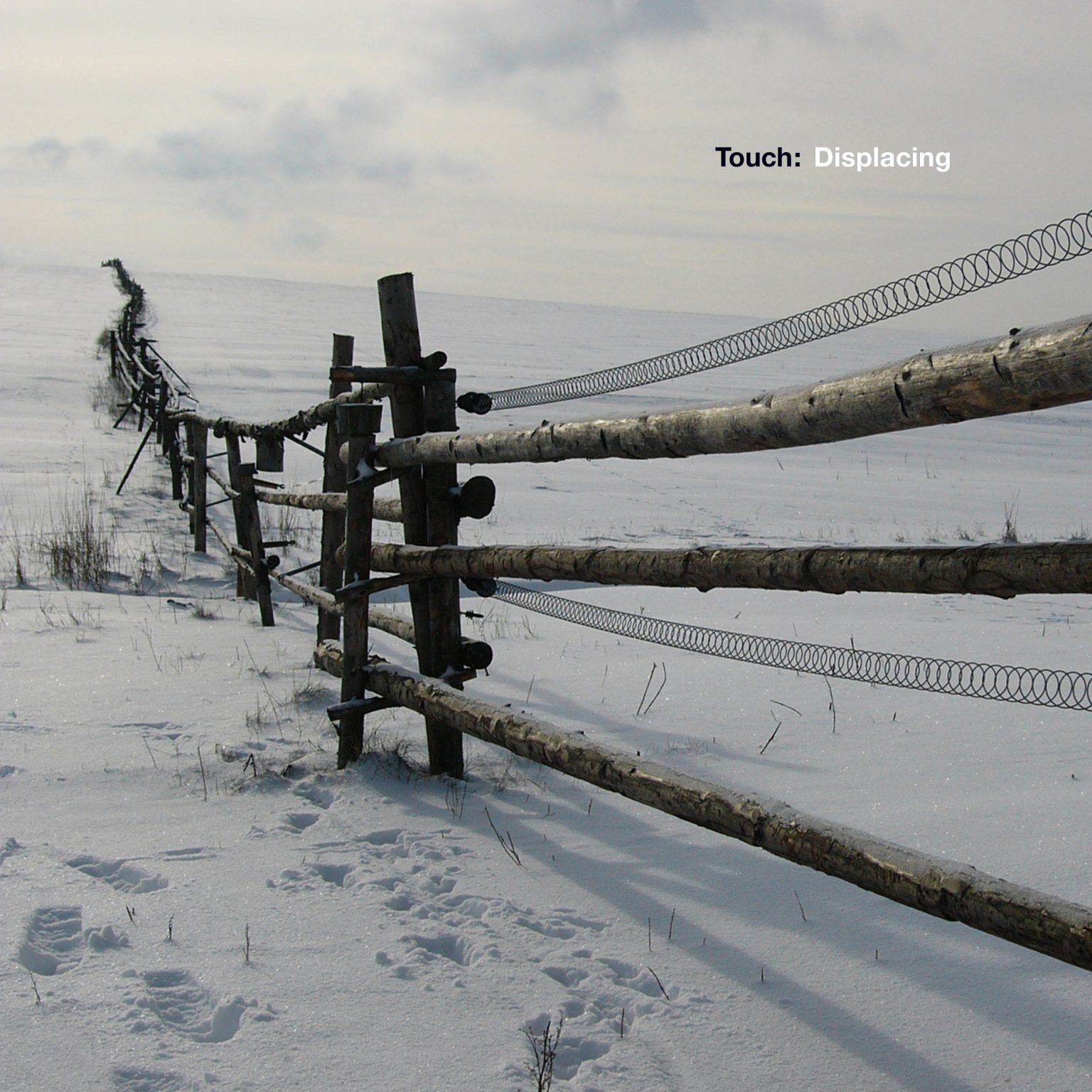 Twelve new and exclusive tracks recorded by Touch or Touch-affiliated artists for one year's subscription, with contributions from Oren Ambarchi, Olivia Block, Richard Chartier, Ipek Gorgun, Bana Haffar, Philip Jeck, Sohrab, Chris Watson and others – all mastered by Denis Blackham, to whom once again grateful thanks are due. Receipts will, as with Touch: Isolation [the collection is still available], be shared amongst the artists. A time to support independent music while it still exists!
Each of the releases will be mirrored by a cover/counterpoint by Jon Wozencroft – not fixed to one location, as they were with Touch: Isolation.
The subscription costs £33 for twelve tracks – please support the artists by investing in the Touch: Displacing project, and expect surprises – good ones for a change.
Subscribe at touchdisplacing.bandcamp.com
---
Guerrilla Audio
Guerrilla Audio is a series of audio raids by Simon Fisher Turner.
guer·ril·la
ɡəˈrilə/
noun
noun: guerilla
a member of a small independent group taking part in irregular fighting, typically against larger regular forces.
Each audio edit will be posted for 14 days and then removed from the site, although the information about each guerrilla activity will be archived, but without the audio. There will be two postings per month with the first (also featuring Klara Lewis & Rainier Lericolais) on 1st August 2015, so please check in regularly to listen to the latest offering. We are well into the fifth year and have just posted episode 133…

Guerrilla Audio
www.simonfisherturner.com
---
Twitter, Instagram and Facebook
Twitter - @touchmusic | @ash10_3 | @the_tapeworm
Instagram - @toucharchive | @the.tapeworm
Touch on Facebook | The Tapeworm on Facebook
---
TAPP 01 | Touch app for iOS
Download the free Touch iOS app at the iTunes App Store
---
The previous Touch NewsLetter can be found here