Welcome to the Touch Newsletter #180. Two digital-only releases – "Station One" by Fennesz and "Arcade" by Philip Jeck – are now available to preorder from Bandcamp ahead of their release on 4 May 2018. Further details on both can be read below…
Adam Laschinger's "The Frogs of Little River, Beaverdam, VA" is the 139th episode of TouchRadio, broadcasting now.
Tone 61D | Fennesz "Station One"
2 track digital-only release
Artwork & photography: Jon Wozencroft
Pre-order on Bandcamp (available 4th May 2018)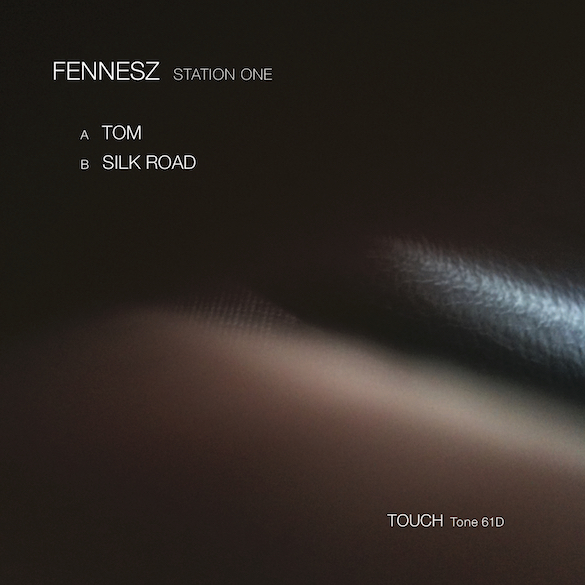 Track listing:
1. Tom
2. Silk Road
"Tom" was previously released on the Modeselektor Vol.3 compilation in 2014. "Silk Road" (formerly "Silk Lane") was part of an installation for The Red Bull Music Academy, New York City in 2016. it was only played once in a loop for a whole day and has never been released. The tracks have been reworked, slightly remixed and remastered at Kaiserstudios in Vienna in April 2018.
Fennesz is recording a new album for Touch to be released later in 2018.
Pre-order Fennesz "Station One" on Bandcamp
www.fennesz.com
Tone 62D | Philip Jeck "Arcade"
Digital-only release
Artwork & photography: Jon Wozencroft
Pre-order on Bandcamp (available 4th May 2018)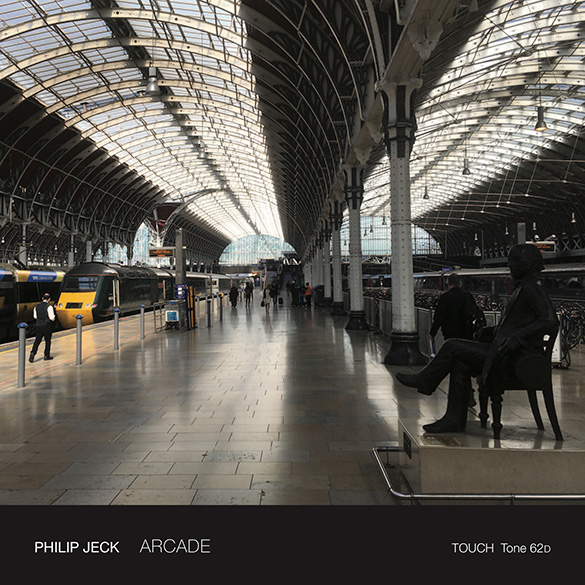 Track listing:
1. Arcade 32.:56
Recorded live at Iklectik, London on March 23rd 2018. Also playing that night were Yann Novak and Simon Scott.
Pre-order Philip Jeck "Arcade" on Bandcamp
www.philipjeck.com
Touch Radio 139 | Adam Laschinger
28.02.18 – Adam Laschinger – "The Frogs of Little River, Beaverdam, VA"
"You really should hear the frogs," suggested our hosts. They had taken us to their country house on a warm evening in May 2017, situated beside Little River, Beaverdam, Virginia.
Late that evening, we were led down the lawn, through the darkness towards the river nearby, a few hundred yards from the house. As we neared the water, we began to hear calls from a large scattered array of frogs, littering the shallows of the near and far banks of the river. Two main species were present; the Green Frog (Lithobates clamitans) was the most common, its twangy call sometimes compared to a loose banjo string. This call is often repeated a few times, each decreasing in volume. The other call, a more sporadic, slightly comedic deep tenor is from the American Bullfrog (Lithobates catesbeianus).
Naturally, I wanted to get a recording. Problematically, my sound equipment had been left in Durham, North Carolina, two hundred miles away. I was over from the UK working on a documentary in NC and I only had a phone without additional mics, so had to make do.
The next day, listening back to the functional recording I'd made on my phone was deeply underwhelming. I decided that I really needed to drive back to Durham, get my sound kit and return to Little River and have another go the following night.
This recording was made with a spaced pair of DPA 4018s into a Zaxcom Nomad.

Subscribe to the TouchPod podcast of TouchRadio via the iTunes Music Store
Play "The Frogs of Little River, Beaverdam, VA"
www.touchradio.org.uk
Guerrilla Audio
Guerrilla Audio is a new series of audio raids by Simon Fisher Turner.
guer·ril·la
ɡəˈrilə/
noun
noun: guerilla
a member of a small independent group taking part in irregular fighting, typically against larger regular forces.
Each audio edit will be posted for 14 days and then removed from the site, although the information about each guerrilla activity will be archived, but without the audio. There will be two postings per month with the first (also featuring Klara Lewis & Rainier Lericolais) on 1st August 2015, so please check in regularly to listen to the latest offering. We are well into the 3rd year and have just posted episode 65…

Guerrilla Audio
www.simonfisherturner.com
Twitter, Instagram and Facebook
Twitter – @touchmusic | @ash10_3 | @the_tapeworm
Instagram – @toucharchive | @the.tapeworm
Touch on Facebook | The Tapeworm on Facebook
TAPP 01 | Touch app for iOS
Download the free Touch iOS app at the iTunes App Store
The previous Touch NewsLetter can be found here.