Touch Newsletter #292
Welcome to the Touch Newsletter #292, covering the final (official) Touch.40 live event of the year in Milan on 12 December and recent releases by Philip Jeck (on what would have been his 70th birthday) and Patrick Shiroishi, his first solo album for Touch.
We also have available to pre-order Anthony Moore's "CSound & Saz" CD, a recording made for his live performance at Touch.40 Iklectik on 24 June this summer, which he unfortunately missed through Covid. The album is out on 2 December and can be pre-ordered now - only 300 copies of this limited edition with photography and artwork by Jon Wozencroft.
---
Touch.40 at Inner Spaces Festival
San Fedele Auditorium, Milan
12 December 2022
Artists: Jana Winderen, Jacaszek, Ozmotic, Claire M Singer, Geneva Skeen. Further info and tickets: innerspaces.it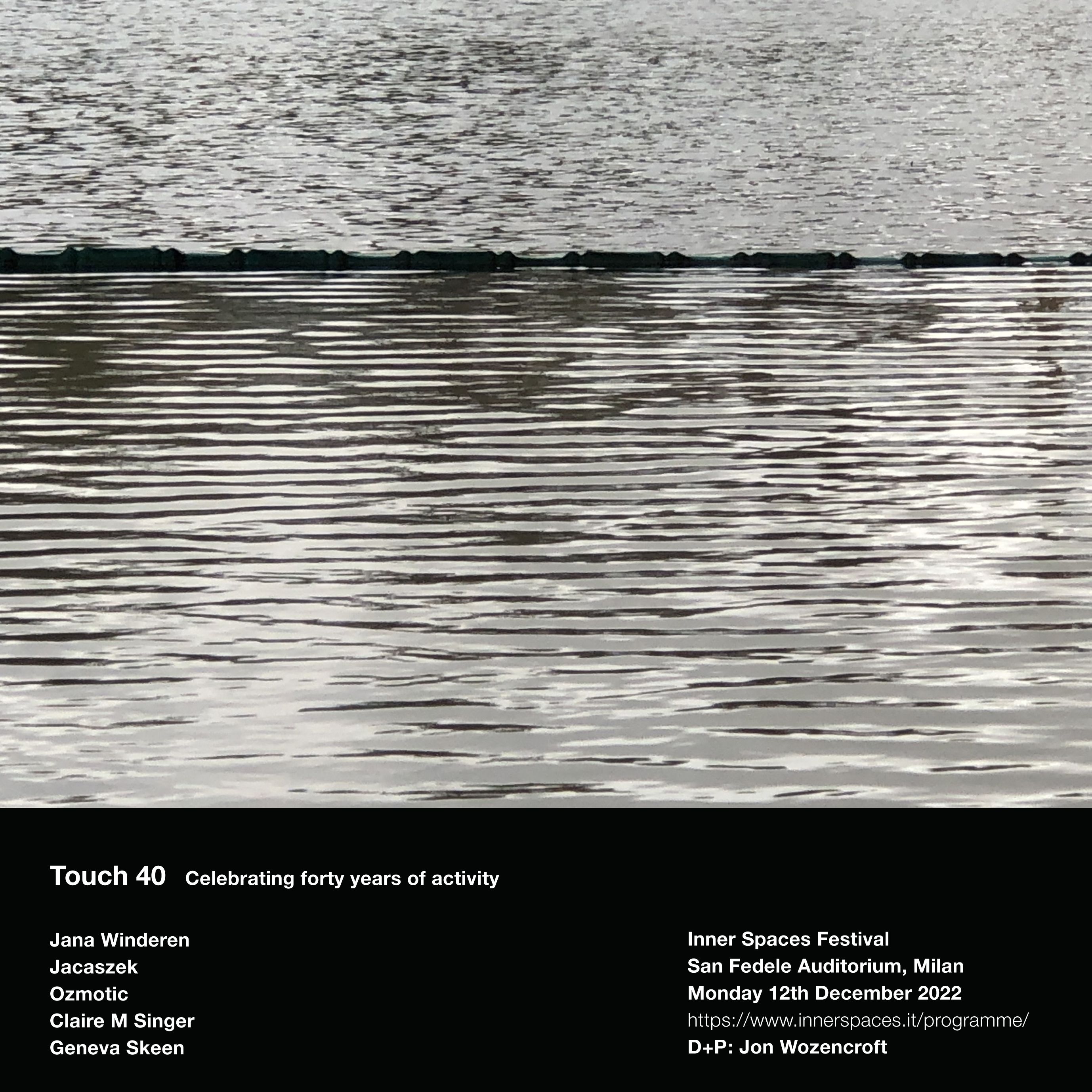 We are thrilled to present the final Touch.40 event of the year in the beautiful setting of San Fedele Auditorium, Milan with Jana Winderen (NO), Jacaszek (PL), Ozmotic (IT), Claire M Singer (SCT) & Geneva Skeen (US). Don't miss this stellar line-up on what promises to be a momentous night. Hosted by Jon Wozencroft.
Further info and tickets: innerspaces.it
---
Anthony Moore
"CSound & Saz"
T33.21
CD - 1 track - 30:37. Release date: 2 December 2022. Buy "CSound & Saz" on Bandcamp. Photography and design by Jon Wozencroft.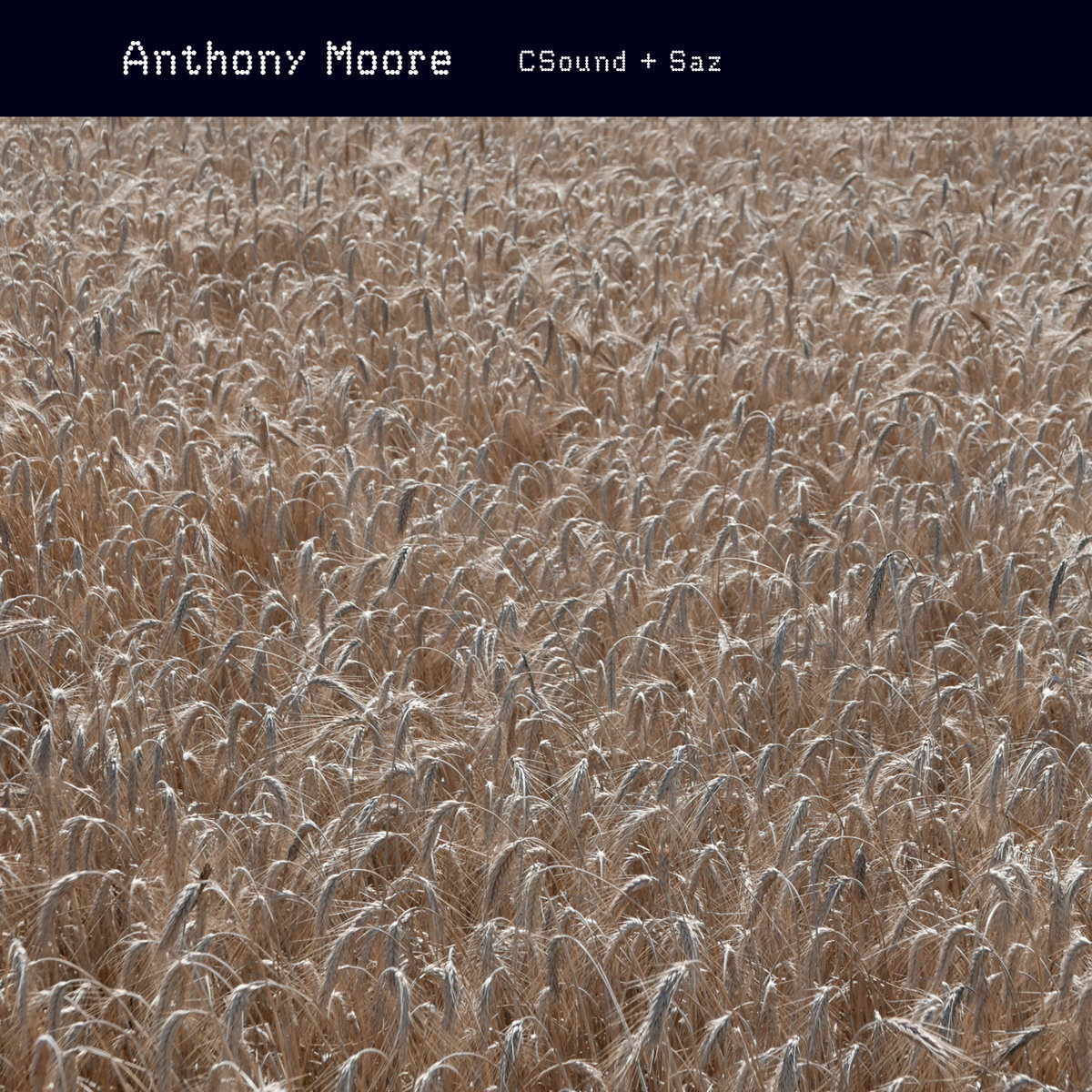 "Touch.40 live at Iklectik. I received an invitation to perform at the 40th anniversary gathering, June 2022. Previous works for the label, "Arithmetic in the Dark" and "Isoladrone2020" illuminated the landing strip for a new work. It should be continuous – a further play on moving and remaining. I wanted to balance the digital output of a CSound orchestra with an analogue instrument and chose the Turkish saz, a sound I've loved and lived with for the last 6 decades. I prepared the ground for the live performance with a graphical interface for CSound and an e-bow for the Saz (along with some short pre-recordings of picking and strumming). Then, a few days before the concert, I got Covid. On the suggestion of Jon and Mike I recorded a live performance-for-one, (myself at home) which was played back at Iklectik. Unedited, unchanged, here it is." – amoore st leonards 220807
Three pairs of thin, wire strings on the Turkish saz are struck, and the resulting sound is harmonised, filtered and then sustained in an infinite but gradually shifting chord of harmonics. In addition, an ebow is used to excite the strings in realtime. This sound is natural, untreated, and adds layers to the sustained chord. Subsequently, two Csound programs running in parallel are "fed" the natural sound of the saz and the output is heavily effected with filters, resonators, vocoders etc. These sonic gestures are allowed to take over as the original chord fades to leave the more transparent sounds of the Csound outputs. The organum returns with much more warm, low end. The saz transformations thin out to leave a keening call. And finally the last minutes are filled with a deep chord which fades to silence.
Buy "CSound & Saz" on Bandcamp
---
Philip Jeck
"Resistenza"
Tone 82D
DL – 2 tracks – 1:02:50. Buy "Resistenza" on Bandcamp. Photography and design by Jon Wozencroft.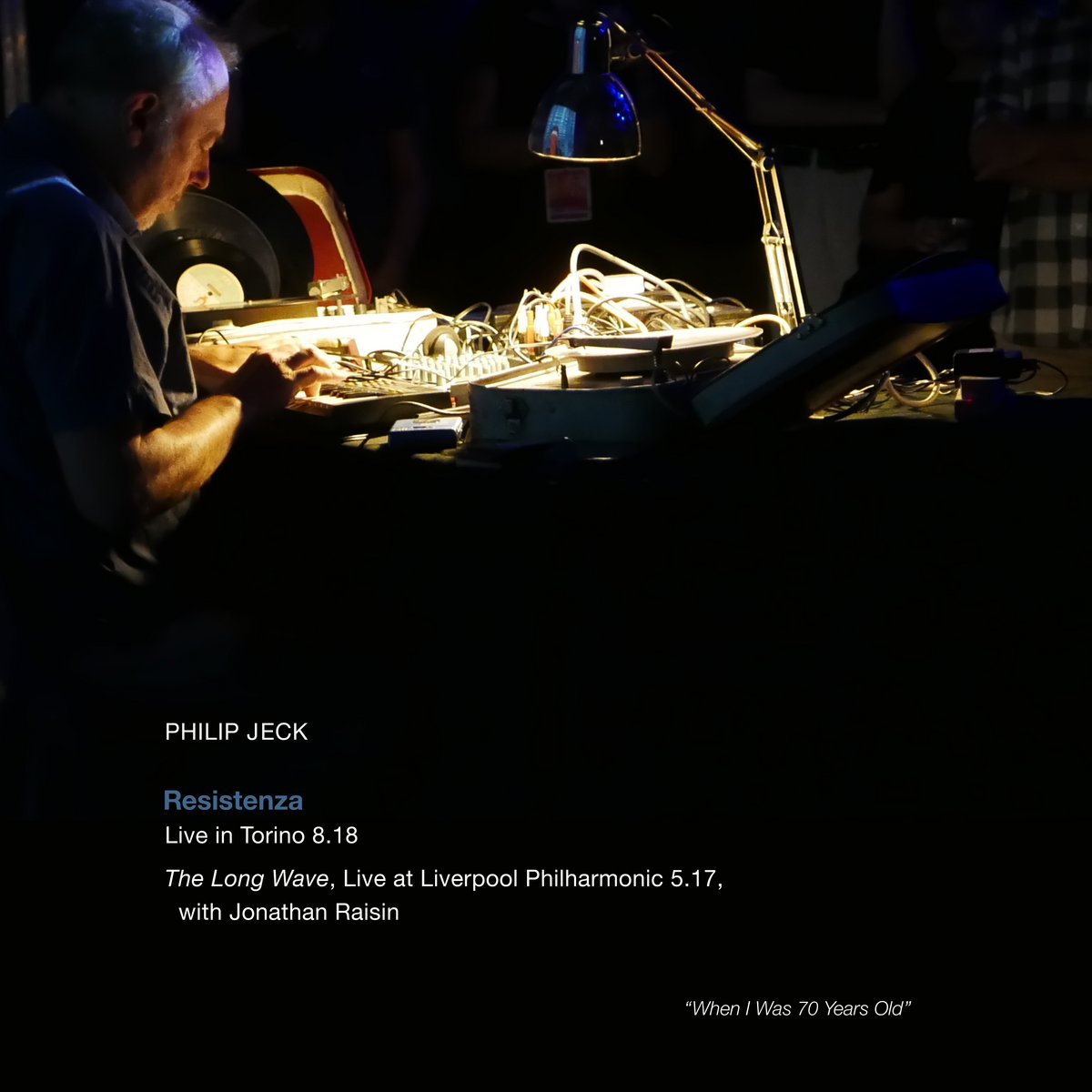 1. Philip Jeck – Live in Torino 35:33
2. Philip Jeck & Jonathan Raisin – The Long Wave, Live at Liverpool Philharmonic 27:27
Mary Prestidge writes: "I'm recalling the joy Philip had in spinning 70s disco dance music for my 70th birthday bash in 2018. Philip's experiments with turntable and vinyl began over 40 years ago using these 12″ singles. It marked a moment of belief that he could take these sounds further… Play on…"
Philip Jeck's birthday 70 years ago, 15 November 1952.
---
Patrick Shiroishi
"Evergreen"
Tone 81D
DL – 4 tracks – 41:56. Buy "Evergreen" on Bandcamp. Photography and design by Jon Wozencroft. Mastered by Simon Scott @ SPS Mastering.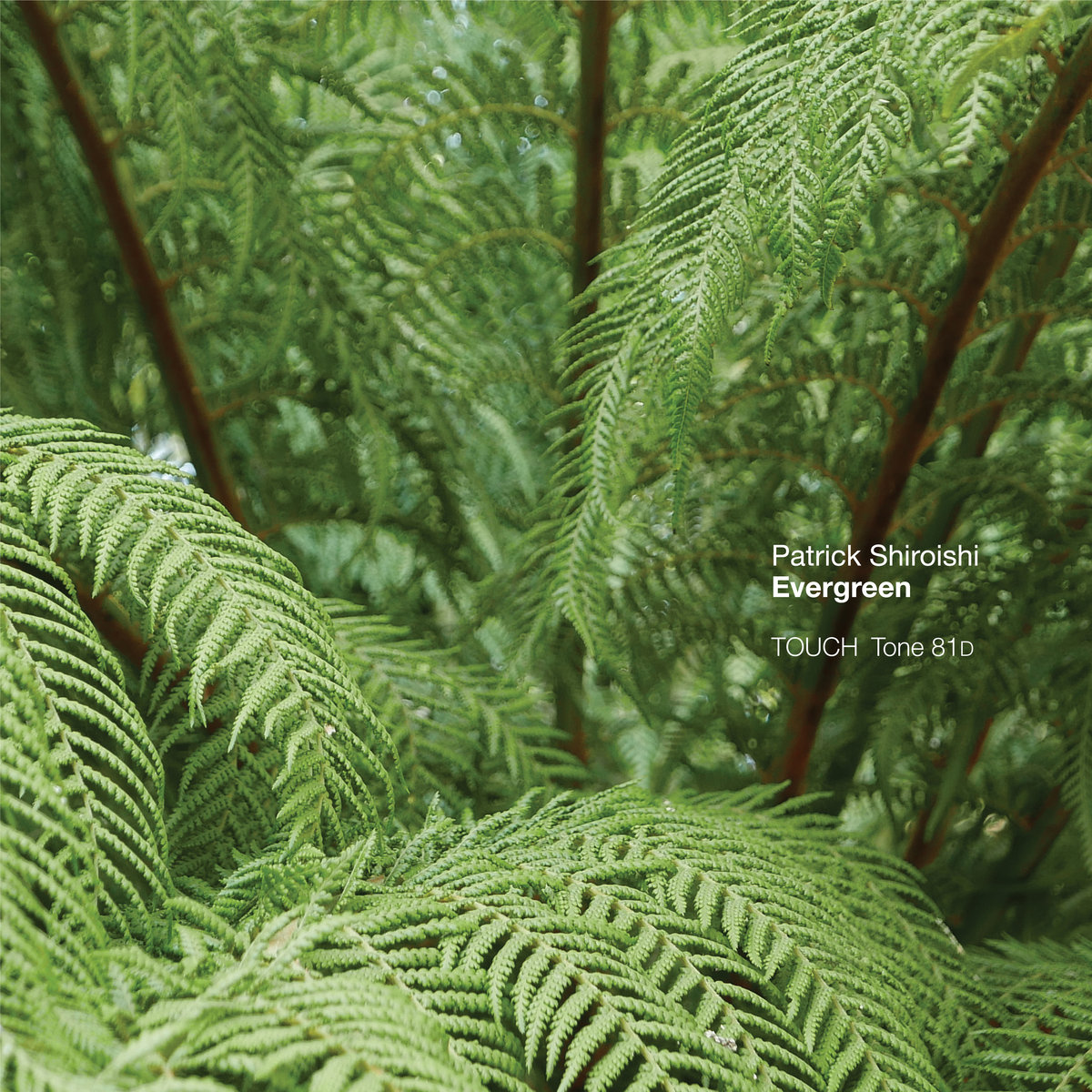 1. a place where sunflowers grow 11:10
2. there is no moment in which they are not with me 9:32
3. a trickle led to a quiet pool, where still, black water reflected the night sky 9:06
4. here comes a candle to light you to bed 12:18
All tracks composed, performed and recorded at Orange Door in September 2022. Field recordings taken at Evergreen Cemetery, Los Angeles in 2021. Patrick Shiroishi – synths, clarinet, field recordings, voice and tenor saxophone. Story told by Yukio Kawaratani.
You can read reviews of this album here: touch33.net
---
Guerrilla Audio
Guerrilla Audio is a series of audio raids by Simon Fisher Turner.
guer·ril·la
ɡəˈrilə/
noun
noun: guerilla
a member of a small independent group taking part in irregular fighting, typically against larger regular forces.
Each audio edit will be posted for 14 days and then removed from the site, although the information about each guerrilla activity will be archived, but without the audio. There will be two postings per month with the first (also featuring Klara Lewis & Rainier Lericolais) on 1st August 2015, so please check in regularly to listen to the latest offering. We are well into the fifth year and have just posted episode 176…
---
Long Wave
"Suspending time and immersing the listener in a widescreen of sound."
Each month on the second Friday, Mike Harding and Bana Haffar present two hours of audio for dublab, Los Angeles.
You can catch up with the dublab archive on dublab.com, and for the entire Long Wave history (12 series so far for dublab and resonancefm) visit mscharding.net
---
Twitter, Instagram and Facebook
Twitter - @touchmusic | @ash10_3 | @the_tapeworm
Instagram - @toucharchive | @the.tapeworm
Touch on Facebook | The Tapeworm on Facebook
---
The previous Touch NewsLetter can be found here